What Our
Clients & Partners

Say...
When everyone else said it wasn't possible, Brandon made it happen. I had a really good mortgage rate but felt I could do better. I wanted to lower my rate by at least .5% and recoup the closing costs within one year. I went to all the big name lenders, my current lender, and many others - they all told me I was asking for the impossible. I reach out to my USNA classmate Brandon and he finds a lender that had rate .625% lower than my current rate and I ended up reducing my principle because of the credit the lender provided at closing! Thank you Brandon!

-Michael Brunner
Doug and Lynnette and the entire team at Nexa was absolutely fantastic to work with. Their response times were immediate, they never made me feel like I was asking too many questions and always treated me with the utmost respect and professionalism. Their process was clear, easy to understand, follow and if you had a question they responded right away. There were videos and complete explanations of how everything worked, which was refreshing. I would highly recommend them to anyone that wants personal, outstanding customer service and care!

-Paula McFadin
Easy Street closed my loan very quickly and I got a much better rate at a lower cost than ANYONE else quoted me. This is a great time to re-finance... this group has my strongest recommendation!! I worked with Brandon and he was thorough, professional, and quick.

-Diana Dunnigan
Brandon is so good at what he does! I was in a pinch and needed a quick loan, he was able to get it done in a hurry! He really works hard for his clients, if you are in need of a new purchase loan or refi, he is the go-to guy!

-Angela Andrews
Thank you Brandon Fausti for making my refi a simple and rewarding experience !!

-Frank J. Conti
I worked with my Mortgage Service Co. who I was with for 10 years - after 3 months of wasted time, I called Brandon. I'm not saying it was easy, but Brandon had my refi done in 3 weeks. Got the lowest interest rate possible and he walked me through the whole process. Forever Grateful Brandon!! Without going into my drama, I know you worked your butt off for me!

-Deena Nelson
Brandon made my refi super easy too! It was financially lucrative, easy, and timely. I'm planning to move forward with a cashout refi now... feels like free money!

-Diana Cook Dunnigan
This guy is the hardest working guy that we have met. We invest a lot and have found some who finally works for us and is so very easy to work with as well.

-Ron Andrews
Submit Your Review!
We'd love to hear from you! Use this form to send over details about your experience with our mortgage team.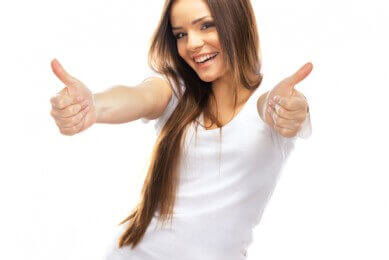 Get Your FREE Pre-Approval Letter Now!